Turtle Sightings
Ontario's reptiles and amphibians are becoming increasingly rare. In fact, three quarters (18 of 24) of Ontario's reptile species are listed as species at risk.
One of the most important things you can do to help conserve these species is to report observations of these animals to monitoring programs such as the Ontario Turtle Tally and the Ontario Reptile & Amphibian Atlas.
The Ontario Reptile and Amphibian Atlas is being led by Ontario Nature in partnership with the Eastern Ontario Model Forest (EOMF), the Ministry of Natural Resources' Natural Heritage Information Centre (NHIC), and other government agencies and nongovernmental organizations. Please visit their website to learn more about the amphibians and reptiles of Ontario and how you can contribute to the atlas.
The Ontario Turtle Tally was established by the Adopt-a-Pond program at the Toronto Zoo to monitor the health of turtle populations. Visit their website for information on amphibians and reptiles and their habitats, report sightings of frogs & turtles, and more!
It's easy to tell Map Turtles & Painted Turtles apart once you know what to look for! The Map Turtle (centre) doesn't have any red markings, and has a keel along the centre of its shell. The Painted Turtles' shells are very smooth. These two species can often be seen side by side and the female Map Turtles are distinctly larger than the male Map Turtles or Painted Turtles of either sex.
Turtle Sign Inventory & Evaluation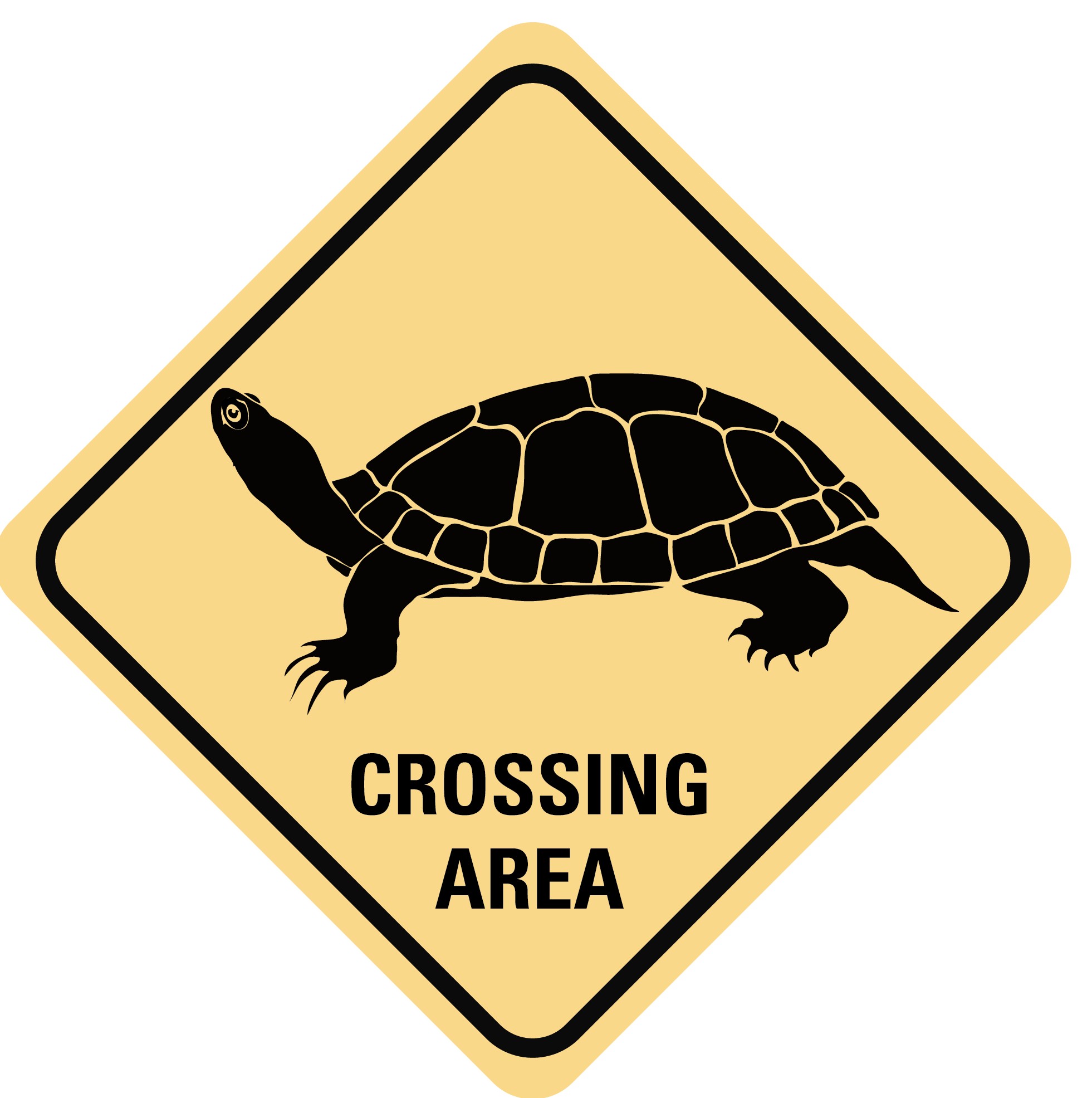 Eco-Kare International, in cooperation with the Ontario Road Ecology Group and other partners, has created an inventory of the approximately 700 turtle crossing signs in Ontario to determine where and how they are placed in the landscape. The project was funded by the Ontario Ministry of Transportation's Highway Innovation and Improvement Fund.
Please visit their website for more information on how you can help with this project. You can even download & print some of their data collection sheets to keep in your car. Then when you come across a sign you will be able to collect all of the information they need!